INOESS ERP
How to use the system by service engineer?
Can see self-appointed service demand
Can add comment on service demand, can see entered center comments
Create a service form about this demands and close the demand
The pieces which install and taken from train registers to its form according to the serial numbers
Can see quantity of spare parts
Can see vehicles thats need routine maintenance and guaranteed parts that is going to expire
Can attach file on service form
Can transfer service forms to excel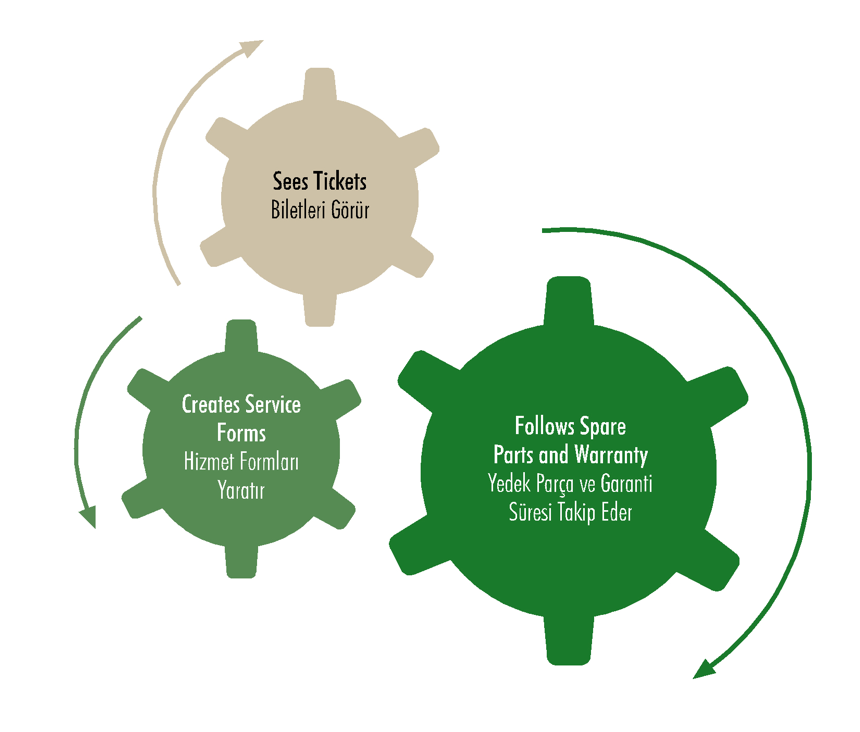 Service Form Entry Interface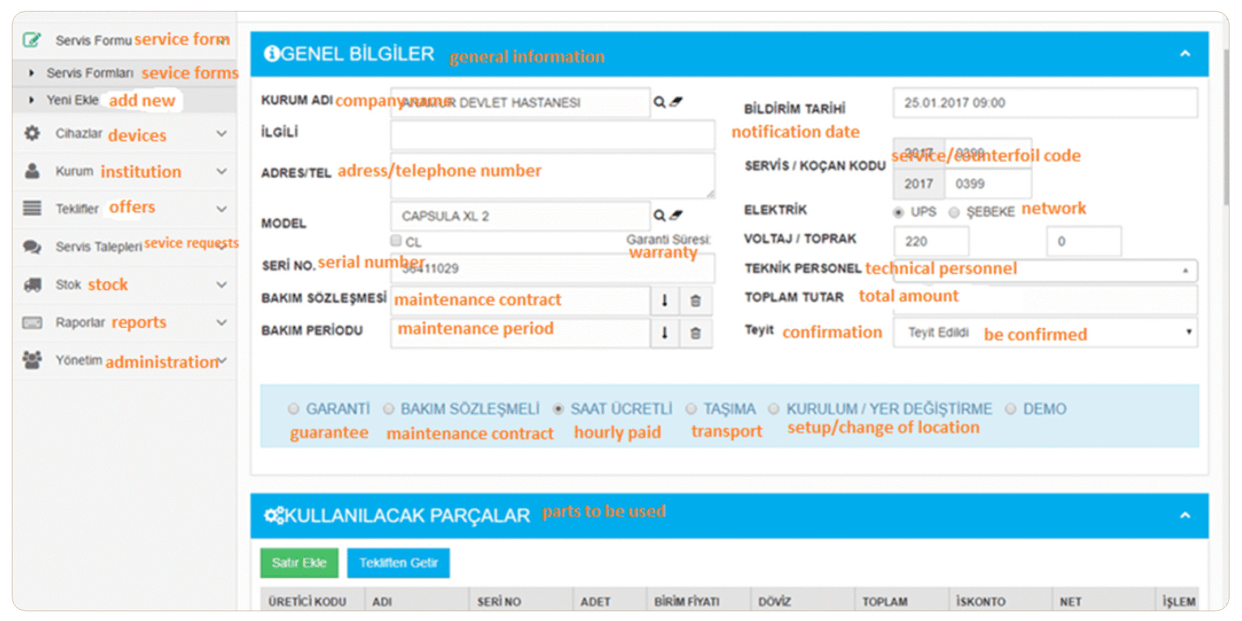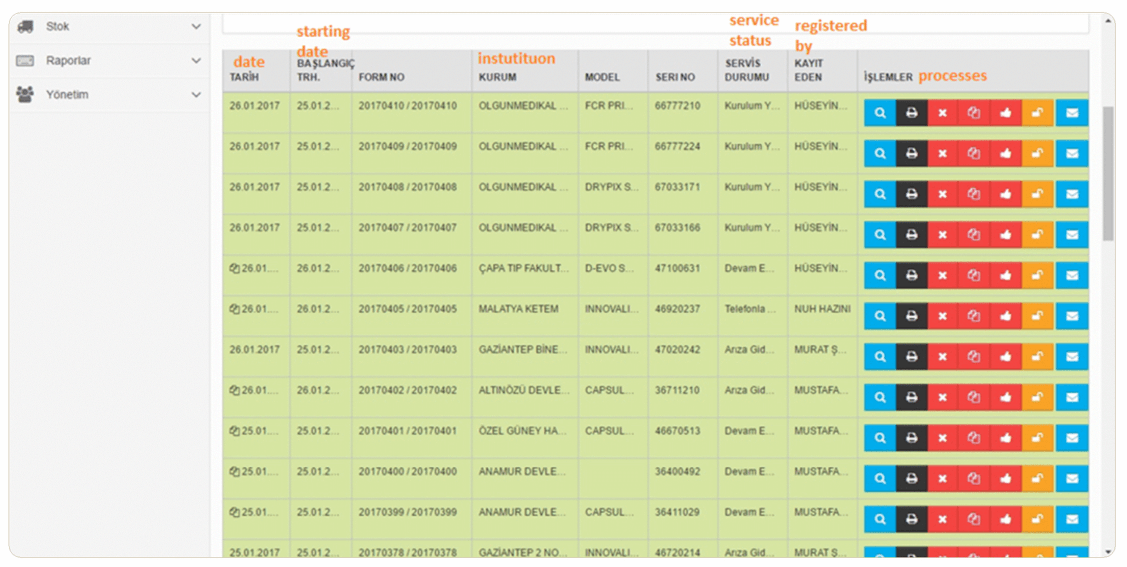 INOESS ERP
How Customer Use the System?
Logins the system with self determined username and password
It can open new ticket by selecting device/tool
Can see opened ticket status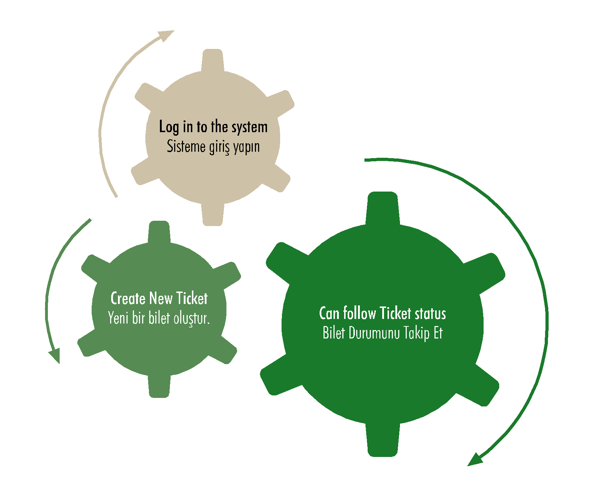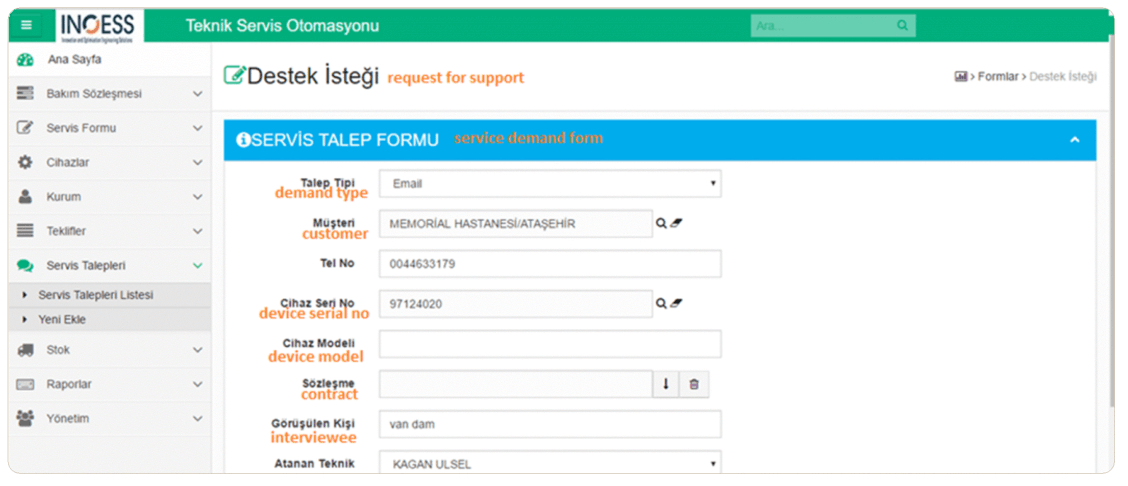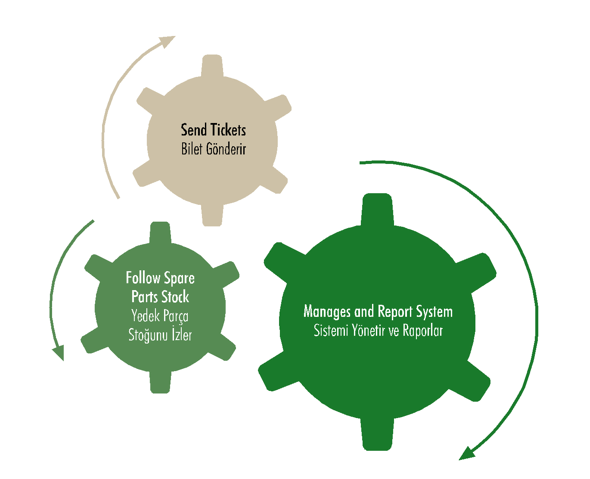 INOESS ERP
How to Use Inoess Turkey System?
Sends the customer tickets to engineer according to the field engineers' status data
Enters parts which come from abroad to ERP system with their serial number
Follows maintenance support contract
Sends failure parts to abroad for repair, follows their status manages spare part stocks
Enters new project, device and vehicle
INOESS ERP
How to Use Inoess Abroad System?
Enters the spare parts which sent from abroad to the system according to their serial number
Can see quantity and place of spare parts
Can follow a spare part's movements according to the serial number