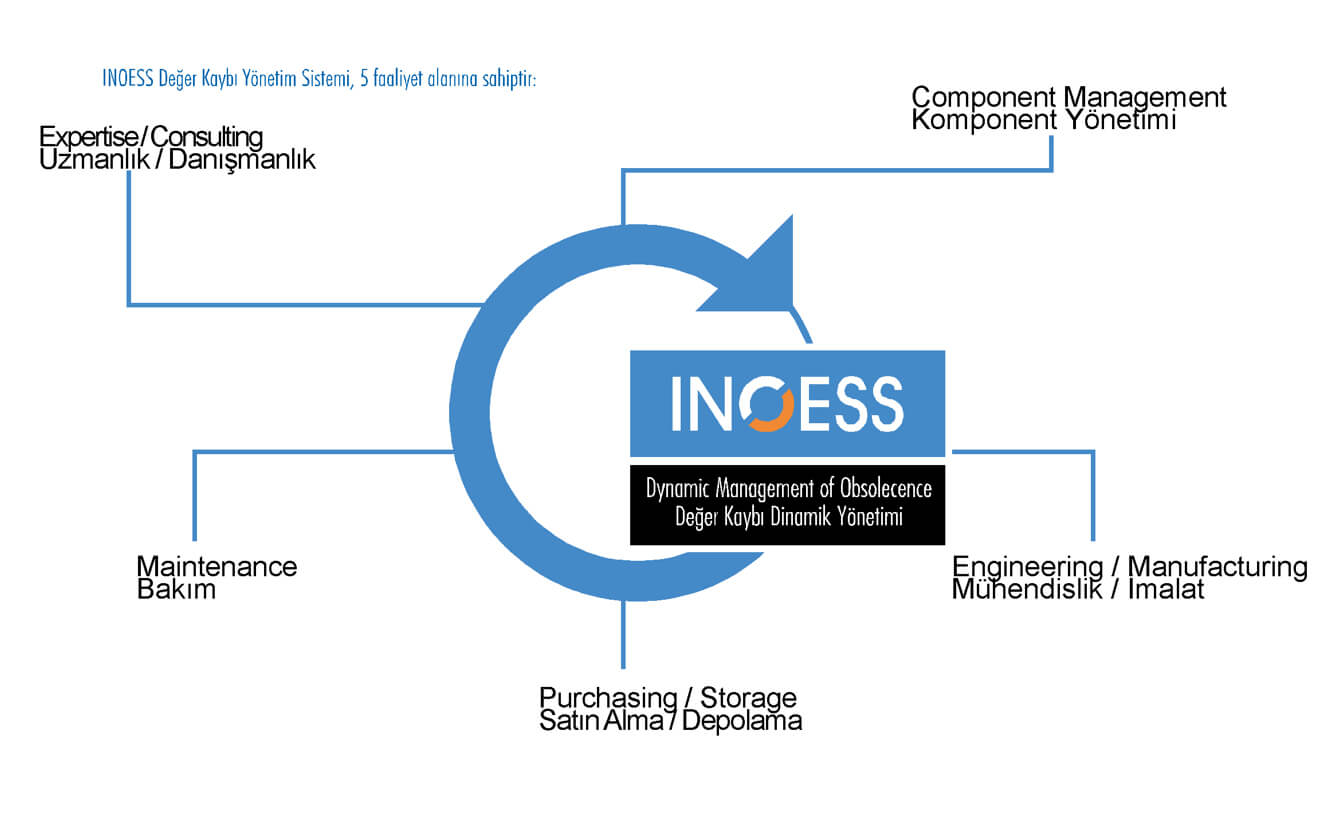 Obsolescence services
INOESS provides an expertise and a Management Process dedicated at ensuring the continuity of the life of sensitive sub-systems mounted on Urban Transportation Equipment, which life cycle can exceed 30 years.
Typical sub-systems expected to be kept into a permanent Operational Condition are electronic systems, command/control systems, telecoms systems and all circuit boards. They are all impacted by electronic components which life cycle and availability of the markets are much shorter.
The INOESS Obsolescence Management Services aim at reducing / eliminating risks such as "non-reparability", "no replacement available", which consequences can incur high costs and seriously disrupt the Operation of the Rolling Stocks and the commercial services offered to the public.